[smoothcategory catg_slug='slider']
 THIS IS THE 2013-14 TORAH READINGS FOR NEXT CYCLE
2013-2014 FLAME reading calendar

 Lesson 2 on the Righteousness and Justice Book will be available on Thursday  March 6th
Classes Ready Now – Click Here
Shalom,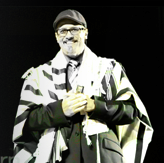 I want to announce the start of the Wisdom in Torah Discipleship Program. We will have courses for those brothers and sister who want to have intensive teachings on different areas of Scriptures and Ancient Near East. The Courses will include Videos, Quizzes, Articles, Power points and more interactive options for our learning experience.
Those interested will have to show a level of commitment to the courses and be willing to spend the time reading, studying the subject matter and taking quizzes in order to move on to the next lesson. 
This Discipleship Program is a great option for those local Groups, Congregations, or individuals that would like to join us to get a better and deeper understanding of the Scriptures in light of the Ancient Near East. 
The first Course is going to be the Study of Righteousness and Justice in Israel and the Ancient Near East.
Classes Ready Now – Click Here
There will be a cost for the Courses, but if you register and sign up for the full download option then all programs are included for you Free as long as you are a Full Download Member. 
Future Areas of Study will be:
1. Ancient near Eastern Covenants and the Biblical Accounts
2. Righteousness and Justice in Israel and the Ancient Near East
3. Covenant Lawsuit and the Great Tribulation
4. The Legal Language of the Siddur
5. The Study on Sacrifices and Sin in the Bible and the Ancient near East
6. The Legal Concept Ma'al and Maat 
7. The Study of the Temple Service
8. The Roles of Messiah 
9. The Study on the Book of Acts
10. Enthronement Ceremonies  and connections with Yeshua's Coronation
*Note 
NOT all these topics will be covered in one Year*
These are the Topics we will cover the next few years on the Discipleship Program
---
 Shalom, Welcome to Wisdom In Torah. This site is for members-only and has become a very large resource. Almost all my teachings are available here for you to watch or listen to. The purpose for this ongoing project is to help the people that are just starting in the faith to have a strong foundation in the Torah and the Brit-Hadashah.
We only charge only $10 a year for basic membership. Yes, just ten bucks for an entire year. You will select a password which will keep out people just posting spam (a big problem with blog sites and prevented by this membership). I pray that you will be blessed!
---
THE HOUSE OF MY KING
---
 Click Here to Join – from just $10 for a full Year!
I pray that you join us in searching and studying the heart of YHVH. I would really appreciate if you consider helping others that do not have money to bless them in this project by giving an additional gift, but it is not required.
I pray that these studies will help you in your journey in the walk of the Torah.
Shalom Shalom,
RICO CORTES
To get in touch via Letters please send them to
Wisdom In Torah
P.O. Box 1845
Auburndale, Florida 33823
813 766-0567 Office
Email: wisdomintorah1@gmail.com
p.s. If you are unable to pay the 10 dollars or if you are a widow or orphan please contact us at the "
Friends Of Yolanda
" fund. fill in this page and send it to us.